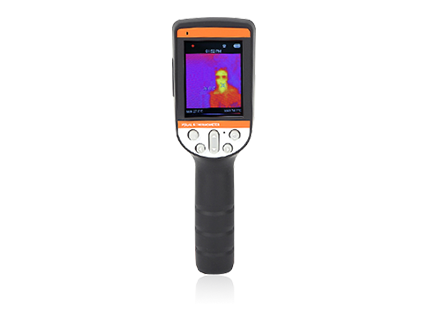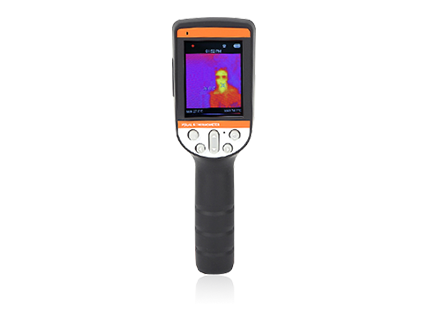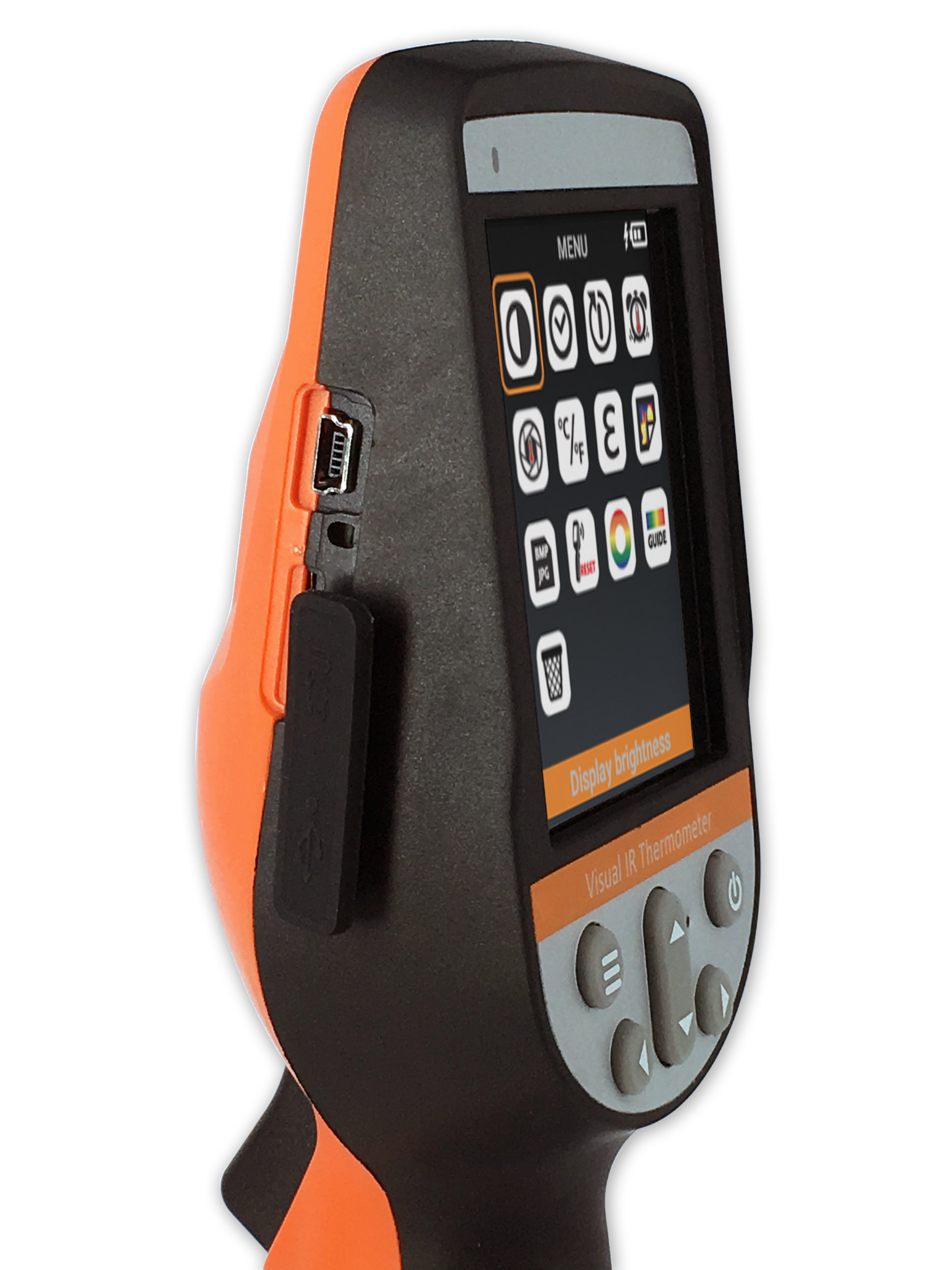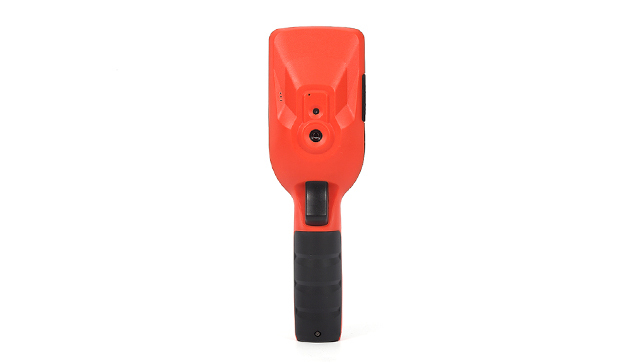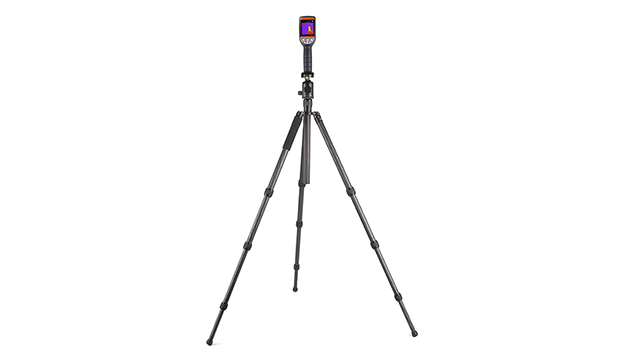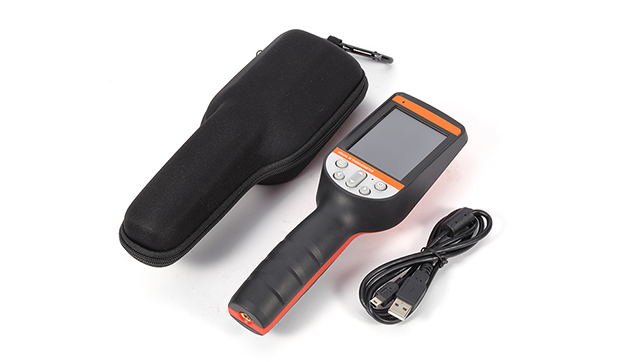 Multi-Purpose Thermal Imaging Camera
MODEL: TSD200-BD
TSD200-BD Thermal Camera is a temperature measuring instrument with the thermal imaging, which have two types of measurement modes: Human body temperature measurement, and object surface temperature measurement.

Human body temperature measurement mode: It can measure the human body temperature from a longer distance with the effective range, and has a tracking mode to chase for the highest temperature, fever alarm, and taking photo for fever alarm functions.

The handheld body thermal camera is designed based on ergonomics. It is most suitable for handheld for a long period of time. And, it can also be fixed on the tripod for continuous monitor function.

The human body temperature measurement function can be used at home, office, shopping mall, school, etc.

Object surface temperature measurement mode: It can effectively detect the temperature changes and perform accurate temperature measurement on the target surface.

It is suitable for operating in a variety of workplace, such as electricity, mechanical, pipelines, data center equipment, and industrial applications.
Inquire Now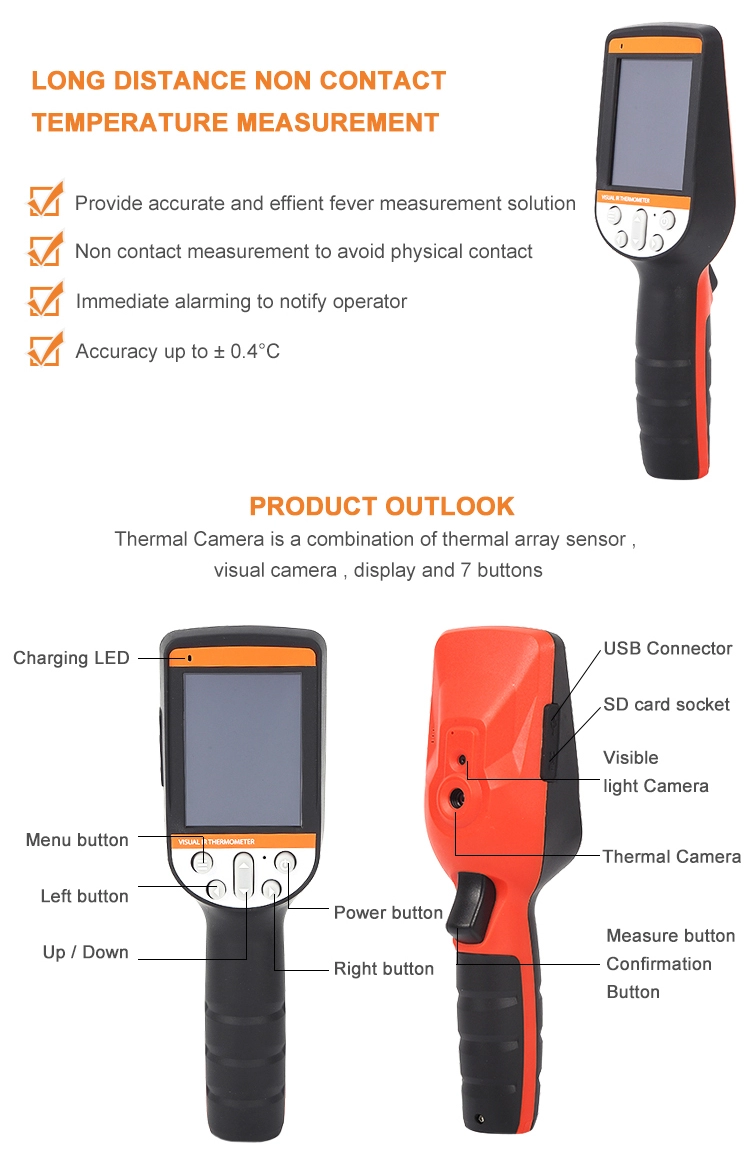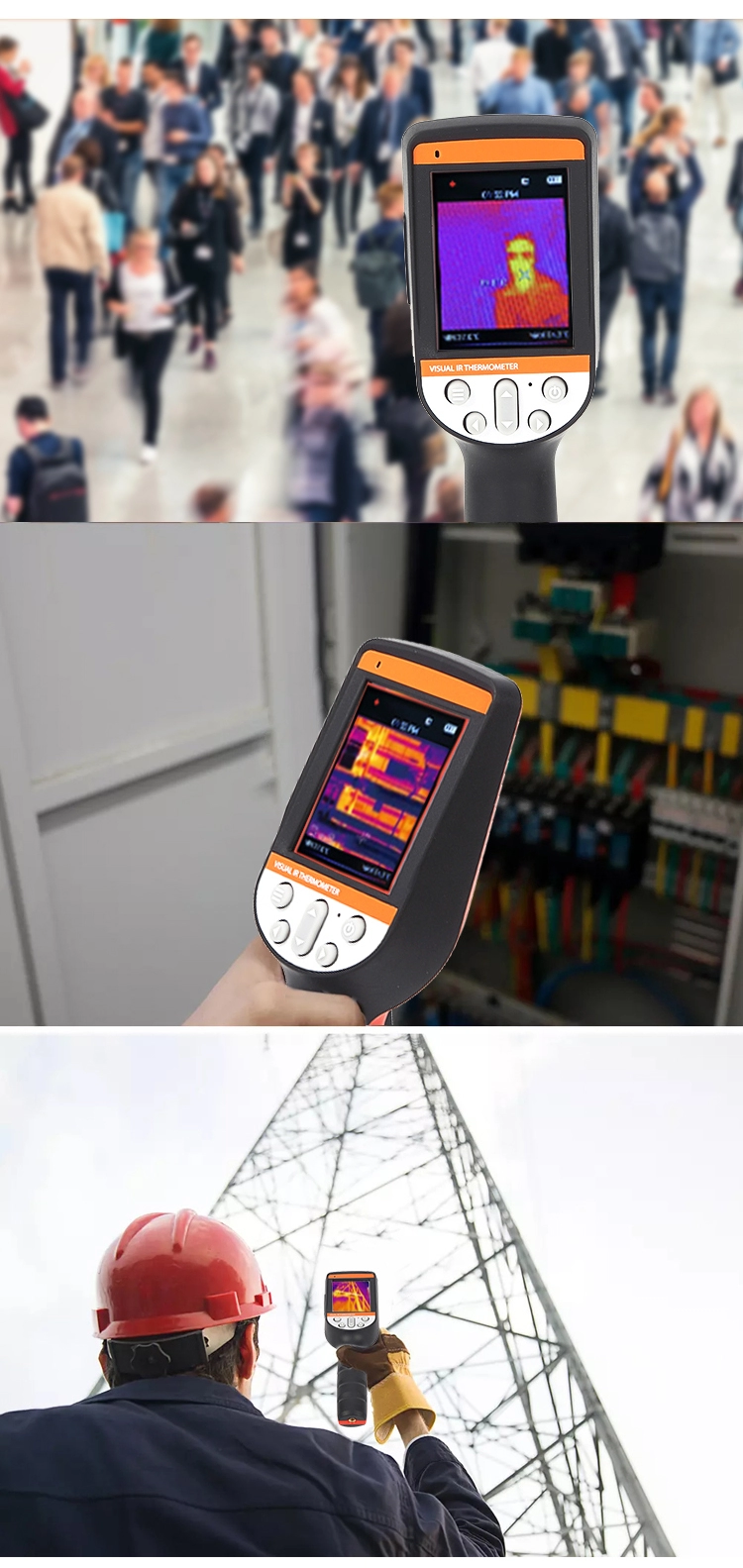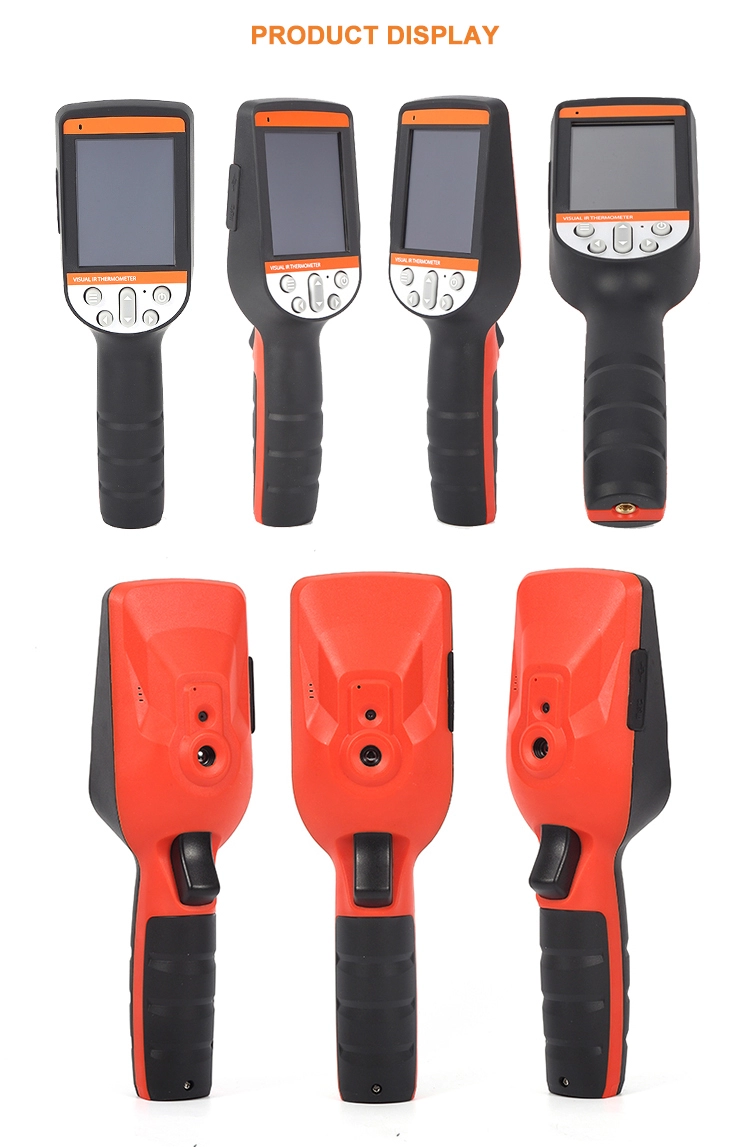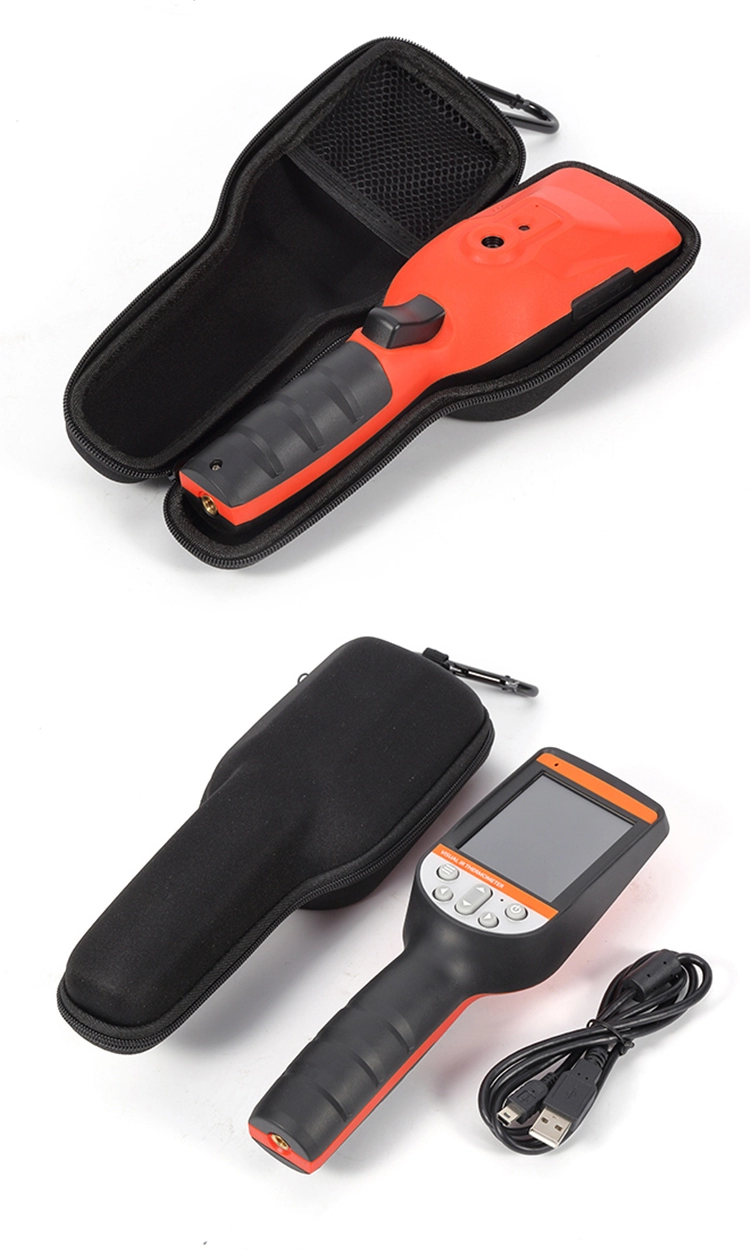 Hardware
Power Supply: 3.7V Li-ion rechargeable battery, 2500 mAh, Size 18650
Panel: 2.8" Color LCD display
Touch Panel: Resistive type Touch panel
Keys: 7 keys ( Power, Up/Down/Left/Right, Menu, Measure)
Sensors: 32 x 32 Thermal Array, Humidity Sensor, CMOS sensor
Software
Blending mode: Hue blending
Temperature Alert: Hight or low Temperature Alert
Image & Video recording: BMP/JPG (Image), MP4 (Video)
Brightness:Adjustable Brightness
Auto off function: Adjustable Auto-off function
Packaging Details
One unit and one USB cable
Memory
Internal memory: 700MB memory
External memory ( Micro SD slot): up to 64 GB
Interface
USB connection: Photo upload to PC, and USB charging battery
Battery
Battery life : 6hrs
Auto power-off time : 5min